Bulletin Sept. 21st, 2014
---
Bulletin 23 de Agosto 2014
---
For those who didn't make it to the Menís Club meeting September 19, there are 13 pages of discussion of projects we entertained. All ideas are welcome. Contact Mike Klein, Parish office.
Click Here
---
Parenting with Love &
Leadership Sunday September 28 th from 1 to 4 pm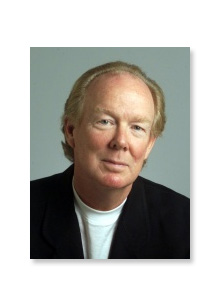 John Rosemond is one of Americaís busiest and most popular speakers in the parenting field. Heís known for his sound advice, humor, and relaxed, engaging style, giving talks weekly to parents, church and professional organizations all over the map. John is syndicated in approximately 225 newspapers nationwide and has written 14 best-selling parenting books.
See St. Rita Bulletin for cost and details.
---
Sunday Mass Sept. 21, 2014
Announcements
Readings
Holy Gospel Reading

Deacon Dave
's
Homily at the 5:30 pm Saturday Vigil Mass Sept.20 th 2014
---
SUMMER MASS ATTIRE
With summer days upon, the tendency toward cool and casual attire is understandable. However, attire at Sunday Mass should always reflect our dignity as a Christian people exercising our Baptismal priesthood in the Holy Sacrifice of the Mass.
What is perhaps suitable poolside or patio attire may not be appropriate for reverent worship. People attending Mass on their way to or from work often have to wear their uniform or well-worn work clothes. This is perfectly fine.
It is courtesy to the Lord and our fellow worshipers that adult attire, particularly, reflect good taste and modesty.
(No halter or tank tops, low cut blouses or dresses, short shorts or dresses, spaghetti straps, visible undergarments, or sagging pants).
We are here to worship our Lord and Savior, so please dress appropriately.
Thank you!!
6/15/2014
---
Sunday Evening Mass

We have a best kept secret here at St. Rita. Itís the Sunday evening Mass at 5:00 PM every Sunday. The attendance has been steadily growing. Refreshing Music presented by Adam Ubowski, He is the Music Director at Christ Our Redeemer. He is a young fellow that does a wonderful job along with some other people. The folks love his music .....even the older parishioners. Give it a shot, even if you double up on Sunday. Canít hurt.

7/23/2014
---
Monthly Eucharistic Adoration
Monthly Eucharistic Adorationn
will be held every first Friday of each month for 12 hours in the Blessed Sacrament Chapel. Remember the Lordís words to Peter in the Garden of Gethsemane ďCould you not keep watch for one hourĒ
We need "Guardians of the Hour" to help at Adoration on the 1st Friday of each month. A Guardian is one who commits to being in the Lordís presence for 1 assigned hour on each 1st Friday. We need help with: 2 people from 4 to 5 pm 1 person from 5 to 6 pm
Contact Sheila Herbermann: